Thought I'd put this on here to see how the pics look and also to see if anyone may be interested or know someone who is ...
Cannondale Synapse Carbon 105 - 2015 Model Year. 
Bought by me on 24/9/2014. (Have receipt showing bike cost of £1,649.99 - which didn't include pedals, bottle cages or mini pump shown on the pics). 
Bike was supplied by High Peak Cycles of Glossop (Cannondale dealer and my local bike shop) and has been serviced and looked after by them. I do not do 'mechanics' so all work has been undertaken by High Peak Cycles who I'm sure will be happy to verify if that were required.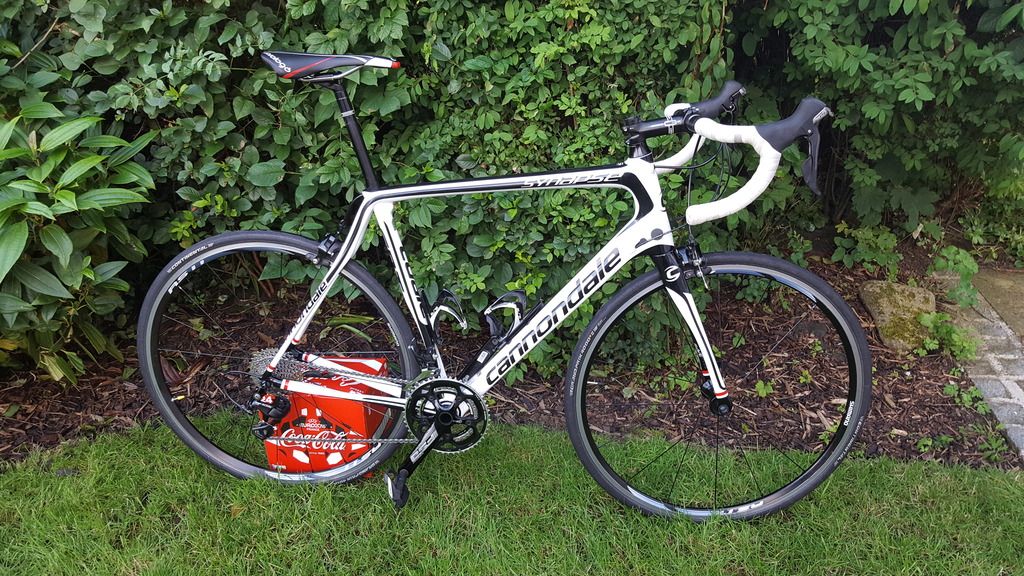 The bike is completely standard apart from heli-tape on the frame to protect from scratches and Jag Wire cables fitted to replace the cheaper OE cables to ensure smooth shifting. I've also switched the standard Schwalbe Lugano tyres in favour of the better Continental GP4000II (25's).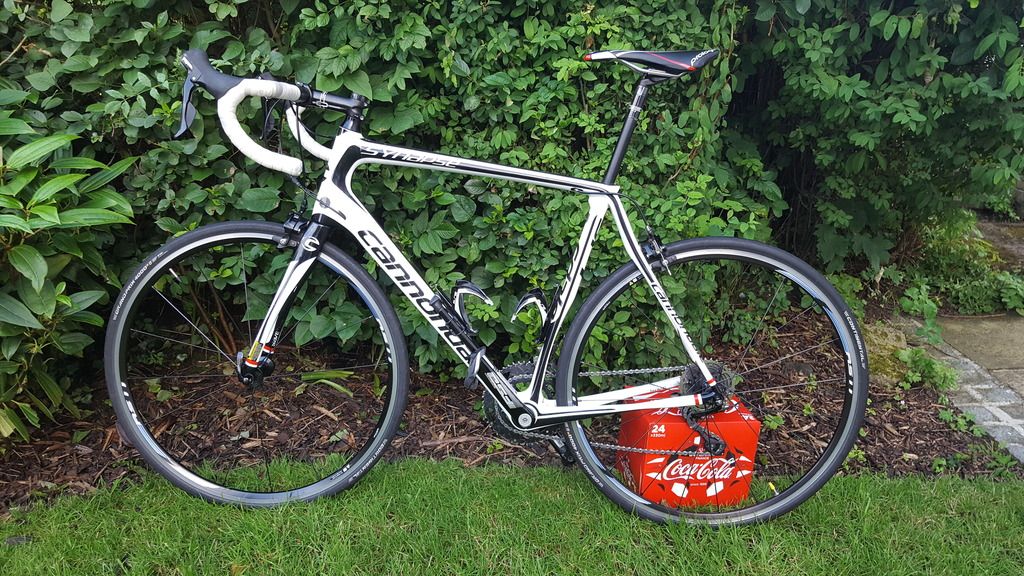 Frame size is a 58. 
The bike is well specced as standard with full Shimano 105 Groupset and RS11 wheels. It's light as you would expect being carbon and is a very comfortable and quick bike to ride. 
No chips/ marks/ dinks or otherwise on the frame. Bike has been used for social riding only and never dropped.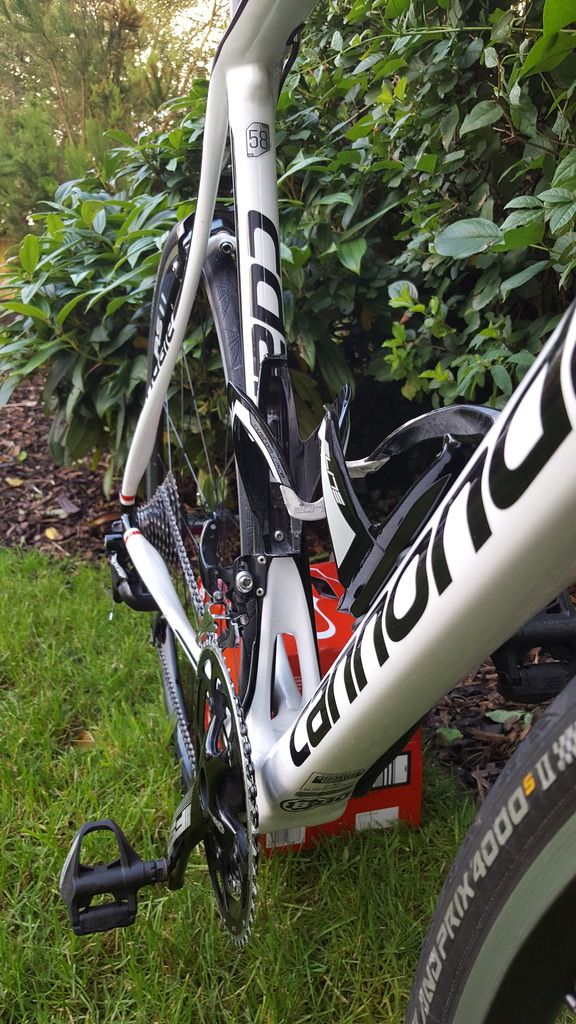 I like the bike that much that I bought the cheaper alloy Synapse and use that as a commute/ winter bike. That means this Carbon Synapse only goes out in good/dry weather. 
The sale is reluctant as I love the carbon synapse. Why sell then? Because I'm looking at getting another Cannondale - the 2016 Caad12 Disc and I can't justify having two 'summer' bikes. 
I did a review of the bike here if you want a bit more info on the bike ... 
https://theangrybiker.wordpress.com/2015...arbon-105/
Price: £975 ono.
Bike is in Glossop (SK13). 
Contact on here or by email to tony941athotmaildotcom (change at to @ and dotcom to .com)
Payment by cash preferred, or bank transfer. Funds must be cleared into bank before bike is taken away. 
----------------------------------------
Would appreciate comments on the ad/ wording/ pics and price. If you do know someone who is interested then let them/me know. The bike is spot on and I would like to sell it sooner rather than later as the Caad12 disk I am interested in will become available mid to end of August. 
Ta. 


Croft 2005, Cadwell 2006, Cadwell 2007