I do a 'longer' ride home in the evening to get a few miles in on the road bike (cycle). Normally on a Wednesday I'm out with my mate Dave and we do +/- 30 miles. As United were playing I told him I needed to leave earlier and do a shorted route.
As is always the case a customer phoned late (5.40pm) and I needed to re-jig production schedules as a result so ended up leaving half an hour later than intended.
I set off on my route. Headwind all the way which was horrible, but I knew I'd get a tailwind the last 6 miles (of just over 18) so that would be good.
After a couple of miles I thought I had a slow puncture. When I got chance I checked the front wheel, but pressure ok and it was fixed tightly inplace. I carried on.
Was 12 miles in and just about to start enjoying the ride with some wind asssitance. Accelerated away from traffic lights (so pushing hard on pedals and pulling hard on the bars) and got upto about 25mph with cars behind me when I felt the front go 'vague'. I stopped pedalling and my speed dropped to about 20mph when this happened:
I assumed I'd got a puncture so tried to brake.
No Brakes.
Tried to steer.
No steering.
This all happened within seconds ...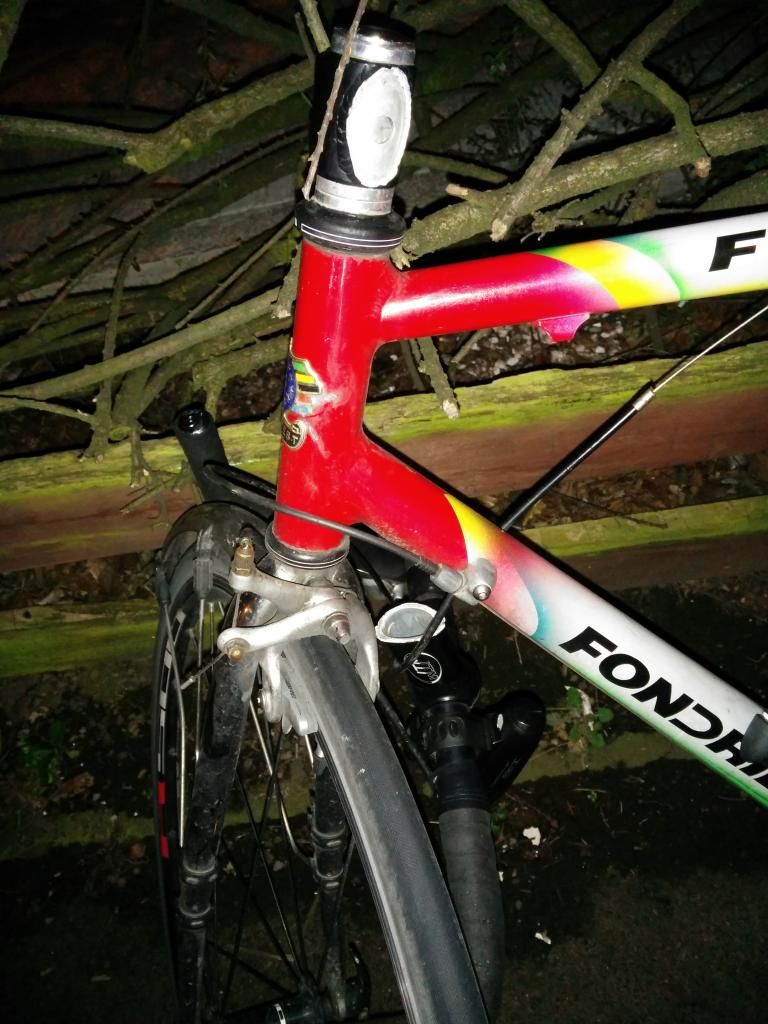 The stem failed at the weld and I ripped the fecking bars clean off!

The front wheel tucked on me and I then hit down hard to my right (fortunately). No traffic coming the other way (as I was late - fortunately!) as my head smacked the tarmac and I then did a rag doll impression bouncing down the road. I could see car lights behind me in the corner of my eye and I was desperately trying to slide to my right into clear road.
I eventually came to a stop, grabbed the bike and got on the pavement.
Managed to avoid hitting anything or getting run over.

I've got a comedy limp where the bike gave me a right stab and cuts and bruises all over. Very very lucky though as had it happened almost anywhere else on that route I'd have hit a car or been travelling a lot faster so ended up hitting road furniture or stationary vehicles.
It must have looked bloody funny to anyone watching!


Croft 2005, Cadwell 2006, Cadwell 2007